Leaving EACC
I guess that by now some of you will have heard that I am standing down as Chair of EACC. This is not something I had anticipated doing, especially as you had only recently been good enough to re-elect me to the post only last November. However, to allow some water damage on our flat to be repaired was going to require us to move out for some weeks. We found a new place which suits us very well and decided to move permanently. Our new house is outside Edinburgh.
When I first became involved in EACC I could see there was a great opportunity for it to develop its role, not only in supporting and sharing experience between community councils but also in collectively representing community council perspectives to CEC and other public agencies. EACC could become an active partner in community planning, in city recovery and in contributing to the development of public services such as health and social care.
Despite the pandemic, we have made a good start with regard to these objectives. So whilst I feel some frustration in having to stand down just now, I know we have an excellent team of office-bearers who are all committed to these developments and will take things forward energetically. With the support of community councils across the city, EACC can be an important influence in representing communities of place in city planning.
So thank you for your support over the past year and I will follow developments with interest. If I can contribute in any way I will be happy to do so.
Stay safe.
With all good wishes,
John Tibbitt
Steve Kerr - Chair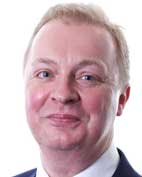 My introduction to Scotland's Community Councils began as a member of a Commission established by the Secretary of State for Scotland. The Commission was established to recommend a concordat between the different levels of elected statutory bodies in Scotland and we met with Community Councils in every area of the country. (This gave me a valuable perspective that has aided the way I approach my work as a Community Councillor.) I subsequently became a member of Corstorphine Community Council for the past 12 years serving first as Treasurer and then as Chairperson. I firmly believe that Community Council's need to change and adapt to be relevant and I would welcome the opportunity to be an agent of that change in Edinburgh
Judy Wightman - Treasurer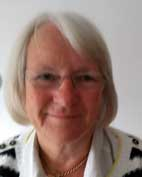 I joined Ratho and District Community Council in about 1983 and was appointed Treasurer in April 1984 and subsequently chair in October 2014, having been de facto vice chair for quite a while! Ratho and District Community Council straddles two wards Almond and Pentland Hills. I was our representative on the Pentland Hills Neighbourhood Partnership and have been the Chair of the funding Panel since 2010 as well as being a member of the Area Board and Safety Panel until they were abolished. I have also represented our Community Council on the Almond Neighbourhood Partnership. I am at present also a member of the Checkpoint group, which looks at the Edinburgh Partnership Community Participation and Communications Strategies. I elected Treasurer of the EACC in 2015
Simon Holledge - Secretary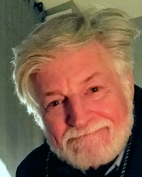 I'm a member of the New Town and Broughton Community Council (Communications Convener/Engagement Officer), also involved in the Five City Centre Community Councils group. As an inner city resident, I've been involved in issues involving protection of the world heritage site, Princes Street Gardens, and the First New Town (of Princes and George Streets etc).
I consider myself an environmentalist: my background is in book publishing and IT, however I was trained as a field archaeologist and I've managed a biodiversity conservation project for the past 10 years. I have a strong interest in community council reform, specifically the redrawing of our boundaries to achieve equality of representation, resources and access to information.